TASTE AUSTRALIA'S BEST CRAFTED BREWS OR FOLLOW THE FAMOUS TASMANIA BREW TRAILS AS YOU EXPERIENCE A DAY OF ENTERTAINMENT AND FUN.
Burnley Brewing (Richmvond, VIC)
Vienna Lager
Vienna Lager 5.6%
A crisp amber lager, perfectly balanced with toasty malts and German hops. This is the beer we want to drink at a festival.
Feral Brewing Co (Swan Valley, WA)
Biggie Juice –
pictured
New England IPA – 6% ABV
This notoriously juicy New England IPA is teaming with punchy, tropical hop aromas full of apricot, peaches and passionfruit, and will leave you day dreaming in a cloud of haze.
Gage Roads Brewing Co (Fremantle, WA)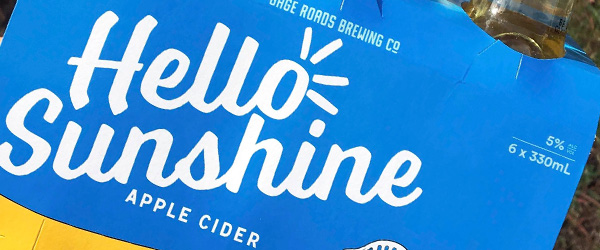 Hello Sunshine Apple Cider –
pictured
Apple Cider – 5% ABV
What would the perfect summer cider be? We think this is it. There's a juicy apple flavour that's not too sweet, a light easy-drinking body, and a crisp, super-refreshing finish. Part proceeds from every carton and keg is donated to The Fringe Fund.
Ginger Kid Ginger Beer (Harcourt, VIC)
GingerBalls Slushie
Specialty Drink – 5.5% ABV
A delicious mix of Ginger Kid and Fireball Whisky, which is added to a slushie machine and turned in to the best slushie you have ever tasted!
Golden Axe Cider (Dandenong South, VIC)
Golden Axe Cider Slushies
Cider – 5% ABV
GABS 2017 People's Choice Winner – Golden Axe Pash Ma Cobana Slushies – delicious Victorian apple cider loaded with passionfruit, coconut, mango and banana.
Goose Island (Chicago, Illinois)
Goose IPA –
pictured
India Pale Ale – 55 IBU – 5.9% ABV
Our Award Winning India Pale Ale recalls a time when ales shipped from England to India were highly hopped to preserve their distinct taste during the long journey. The result is a hop lover's dream with a fruity aroma, set off by a dry malt middle, and long hop finish.
Green Beacon Brewing Co (Teneriffe, QLD)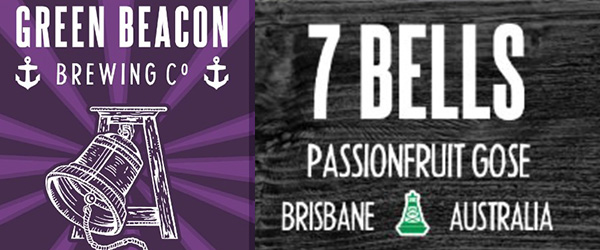 7 Bells –
pictured
Gose – 4.2% ABV
Vibrant passionfruit flavour with a refreshing tart finish.
Hawkers Beer (Reservoir, VIC)
Hawkers West Coast IPA –
pictured
West Coast IPA – 7.2% ABV
First time ever tapped! Our newest can, made it to keg.. Not for the faint hearted. A big hoppy bitter West Coast style IPA with huge floral, fruity, and piney aromas.
Hawkers Hop Series 2 – South African Hops
India Pale Ale – 6% ABV
The 2nd of our Hop Series. A celebration of South African hops Southern Star, Southern Dawn, and African Queen. Limited edition can.
Hobo Brewing (Salisbury, SA)
The Independent APA –
pictured
American Pale Ale – 4.2% ABV
A Traditional American Pale Ale bursting with hops and citrus. Blazing its own trail, this APA has an exceptional mouthfeel achieved with balanced bitterness and aromatic hints of citrus and tropical fruit.
Lost Pippin (Richmond, TAS)
The Radall – The snakes are back!
Lolly Water – 4.9% ABV
Tasmanian Cider handcrafted in the Coal Valley, traditional contemporary and interesting booze just for fun.
Philter Brewing (Sydney, NSW)
Philter Brewing Red Session Ale –
pictured
Amber – 4.8% ABV
Here she is: our big, punchy Red Ale. Full of bold hop aromas, this beer is loaded with passionfruit, melon, citrus and even berry notes. A light crystal malt character and medium bitterness to finish make this a ripper of a session ale.
Philter XPA
Pale Ale – 4.2% ABV
This is a session beer made with love for all of us. Our XPA will meet you with tropical fruit aromas, delivering a distinctly refreshing hop flavour and leaving a balanced finish. Naturally cloudy and easy drinking, she's a beaut!
Prickly Moses (Barangarook, VIC)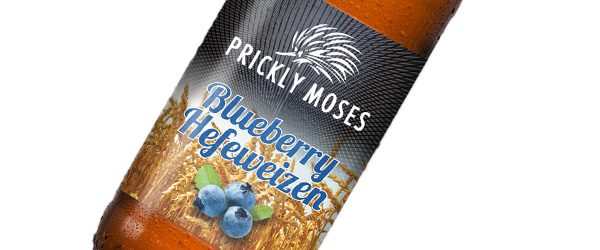 Blueberry Hefeweizen –
pictured
Hefeweizen – 4.6% ABV
A German styled wheat beer infused with blueberries makes this beer both exciting and interesting. The aromatic blueberries matched with the aromas imparted from the Hefeweizen strain of yeast creates a refreshing unique beer.
Southern Bay Brew Co (Moolap, VIC)
Baggy Green
Coffee IPA – 5.9% ABV
This is a limited release beer in partnership with Little Drippa. Using a Brazillian cold extracted coffee selected for its fruity flavours and matched up with a new US hop blend called Fortnight. The result is a blend of fruity flavours and coffee that will surprise.
Stockade Brew Co (Smeaton Grange NSW)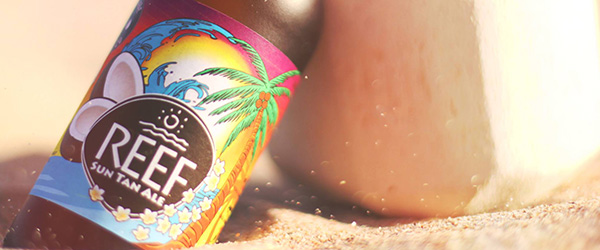 Reef Sun Tan Ale –
pictured
Sun Tan Ale – 4.6% ABV
Brewed with coconut & tamarind for a burst of refreshing flavour, Reef Sun Tan Ale was designed with endless summer fun in mind…. Slip, Slop, Slap, Slurp.
Soleil Lychee Infused Beer (West Melbourne, VIC)
Lychee Infused Beer –
pictured
Fruity-style Beer – 4% ABV
Enjoy the original Lychee infused beer brew with a hint of citrus honey and brandy notes. Feeling festive ? Pick our cocktail series, lychee infused beer with passionfruit lime and watermelon for a zesty kick or lychee infused beer with pomegranate and crushed orange.
Stone & Wood (Byron Bay, NSW)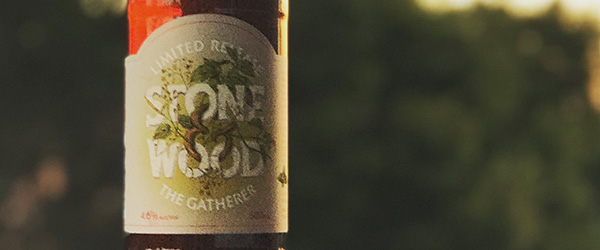 The Gatherer –
pictured
Summer Seasonal Ale – 4.6% ABV
The Gatherer is inspired by the slower lifestyle of our ancestors who would gather local seasonal ingredients to brew with. This juicy brew has zesty ripe fruit aromas and a fresh tartness from the addition of sour cherries, Northern Rivers finger limes and mint.
Westside Ale Works (South Melbourne)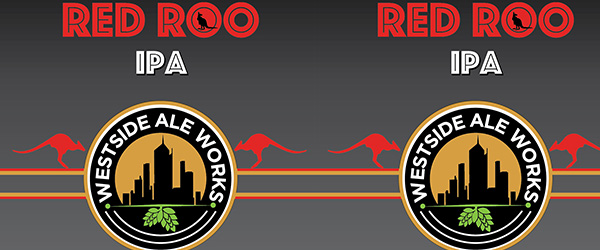 Red Roo IPA –
pictured
American Red IPA – 6.5% ABV
American Red IPA brewed with a thick malt base and then packed with hops to give a full balanced flavour!
Wolf of the Willows (Cheltenham, VIC)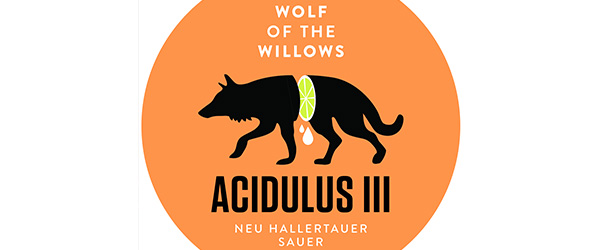 Acidulus III – Neu Hallertauer Sauer –
pictured
New England Sour – 5.7% ABV
We host Berlin gypsy brewers Parasite Produktions to create Neu Hallertauer Sauer. A New England Sour, exclusively using hops from the Hallertau region. Kettle soured and massively dry hoped during fermentation with Herkules, Hüll Melon, and Hallertau Blanc.
Vale Brewing (McLaren Vale, SA)
Vale Ale –
pictured
Pale Ale – 4.5% ABV
Australia's favourite style of ale. A refreshing balance of malt, yeast and hops provides a fruit bowl of flavours, derived from a special blend of Australian and American hops.
Yenda Beer (Yenda, NSW)
Yenda Crisp Lager
Helles Lager – 4.2% ABV
The 2017 Craft Beer Awards Champion Lager "Yenda Crisp".
A light, yet full flavoured Lager, enjoyed unfiltered with grapfruit and pineapple aroma. Perfect for summer afternoons.